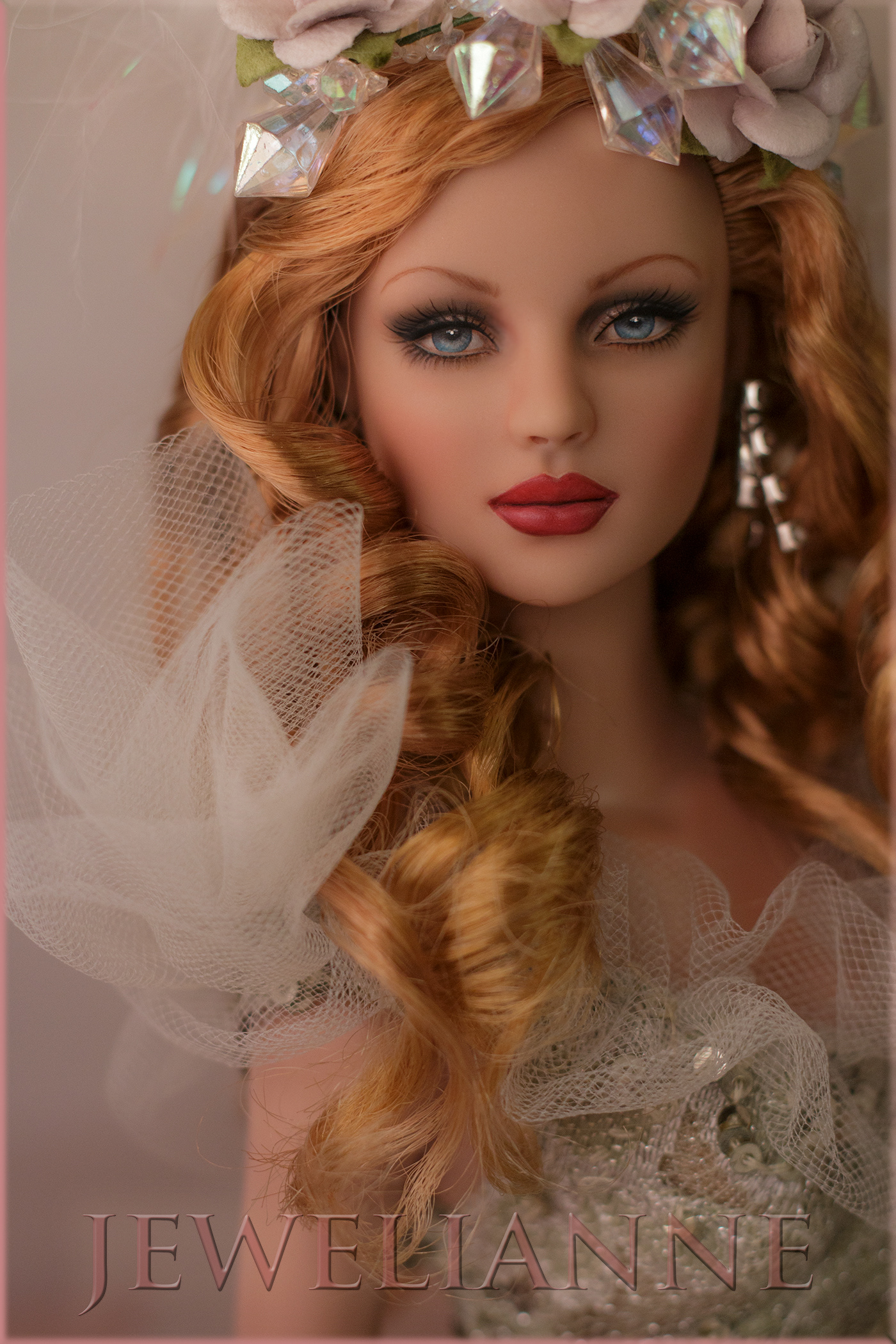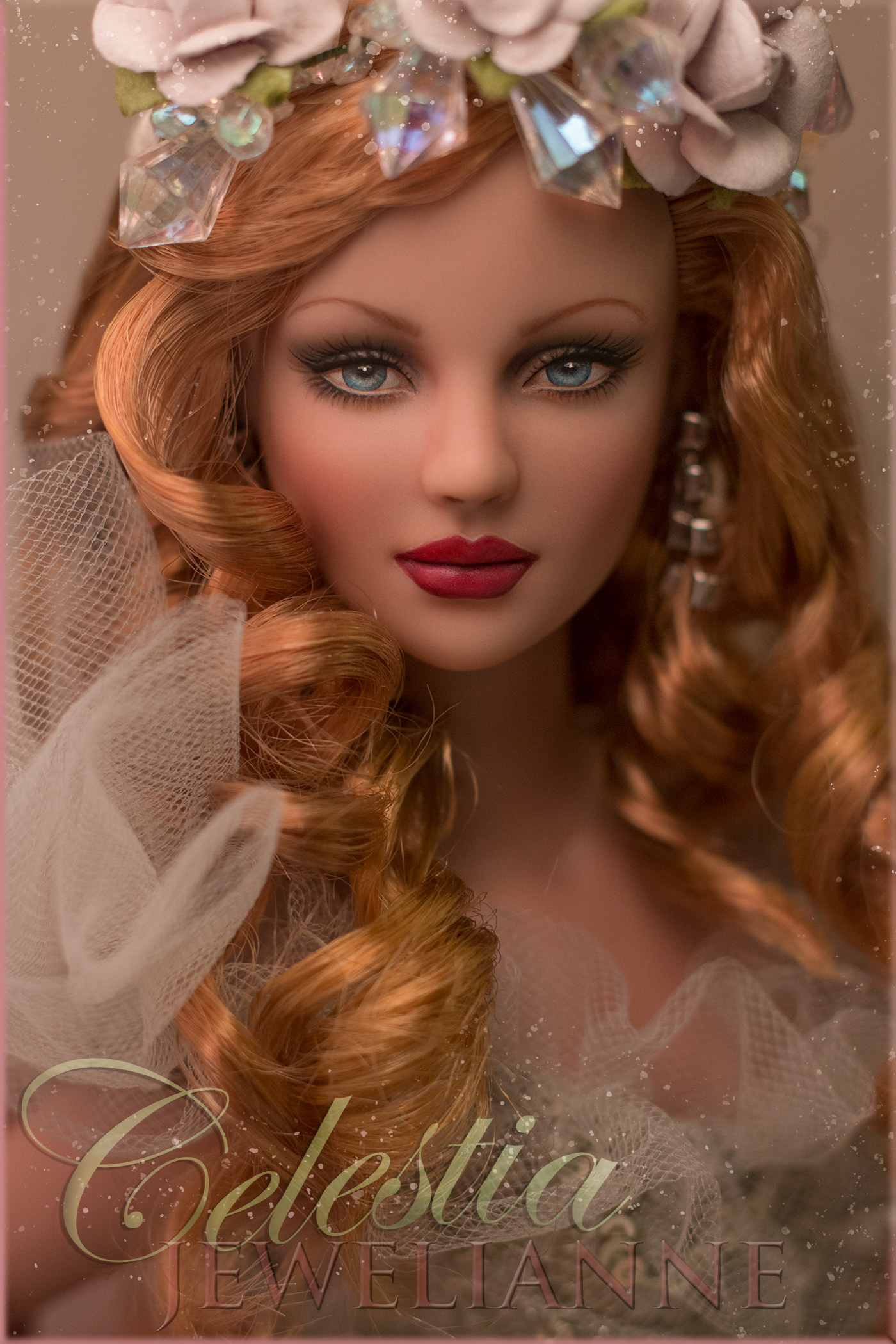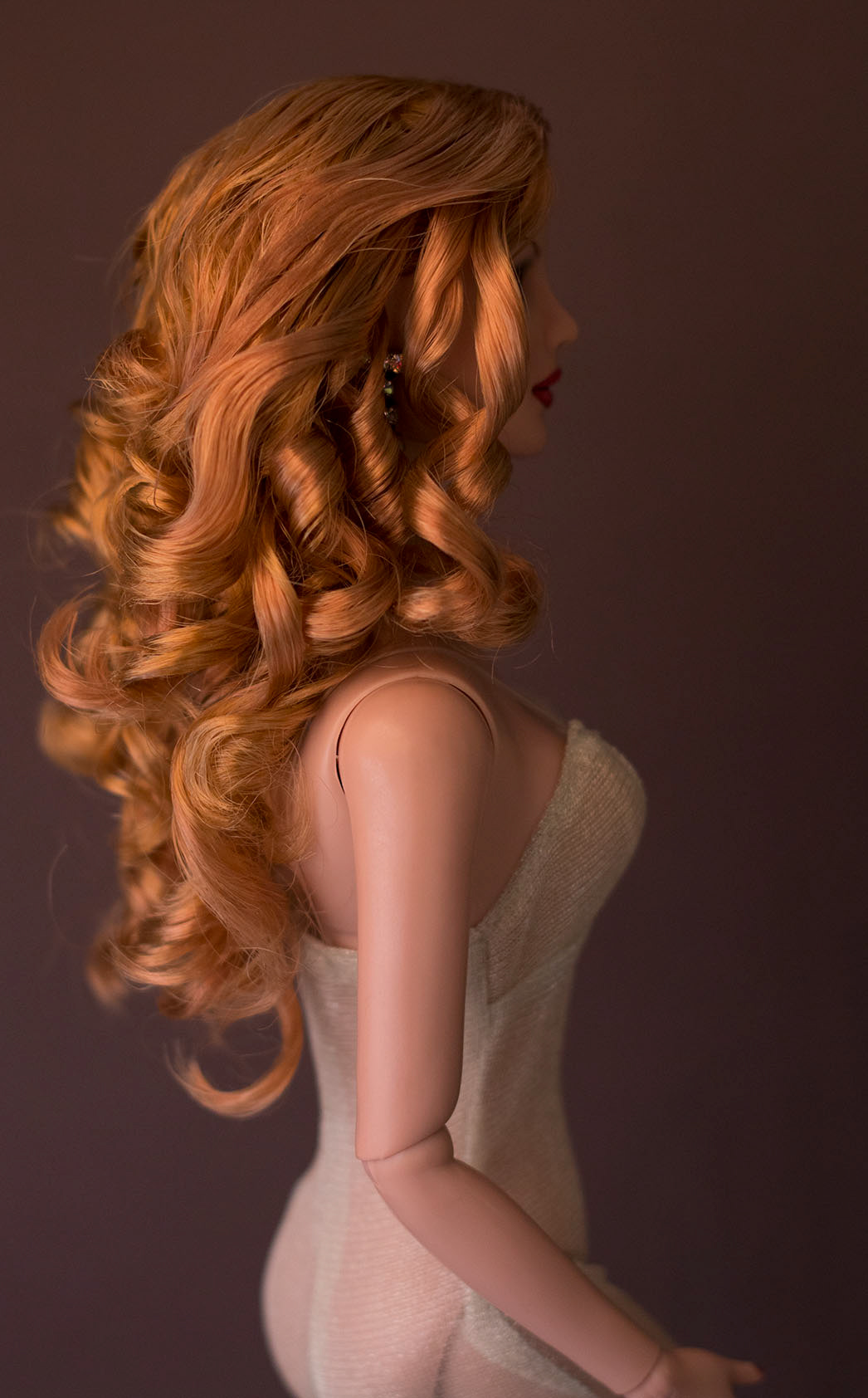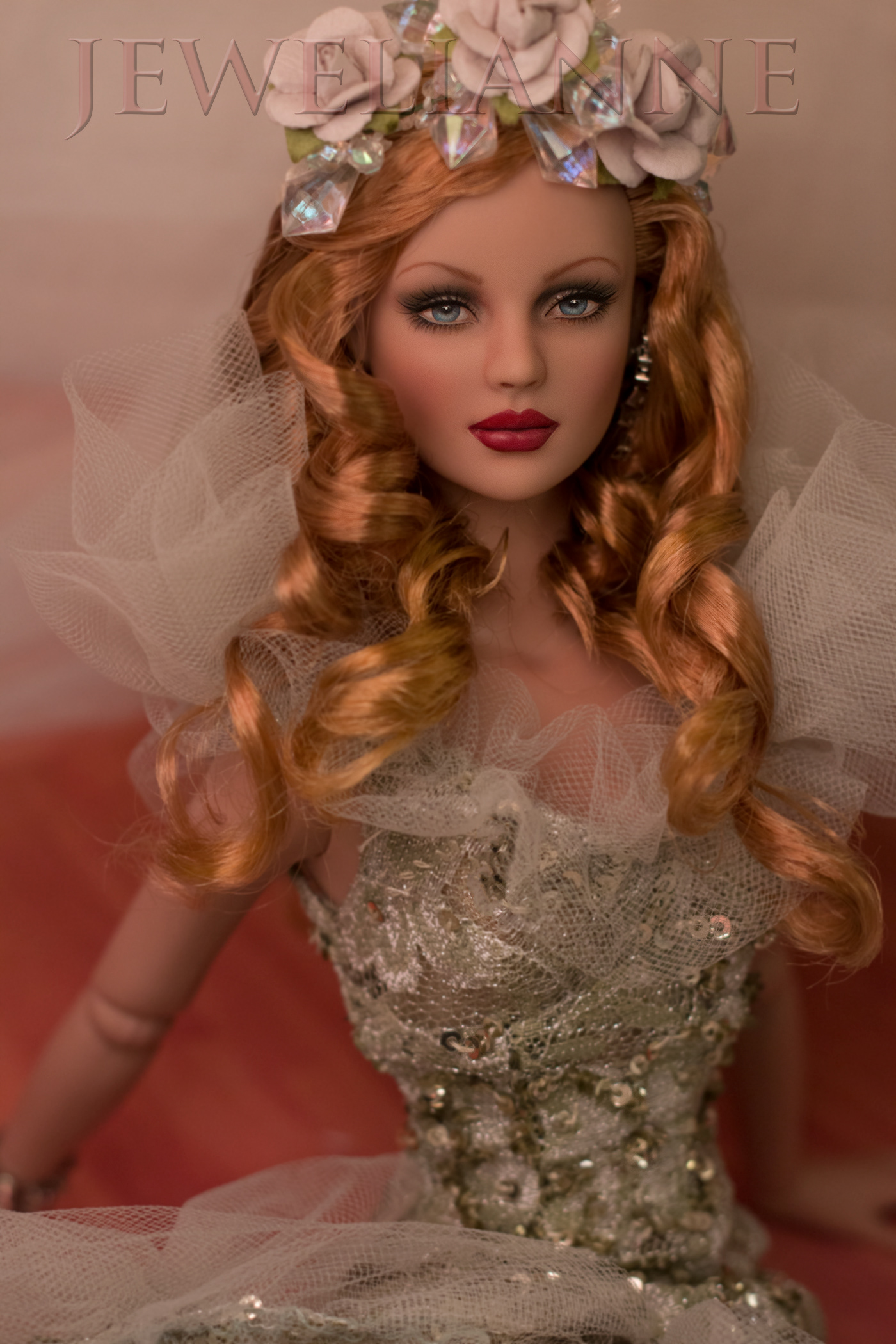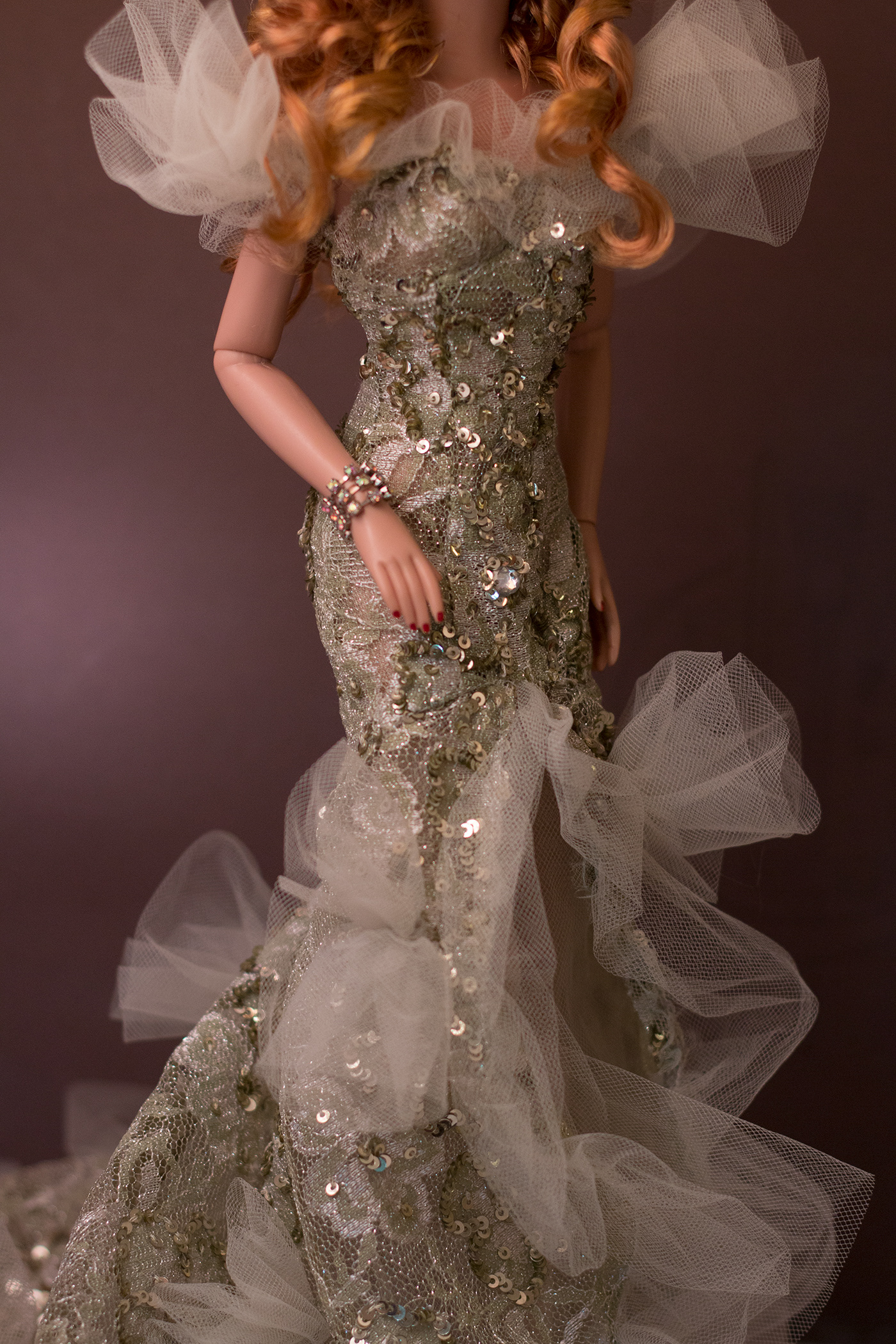 Introducing... Celestia!  Now sold 12.4.18
• Facial repaint on a new, Holiday Mint Ashleigh Tonner Doll. 
• Body is a regular fashion body with bending-wrist BW with fashion feet.
• Her hair was taken down from original style, washed, conditioned and permed. No hairspray has been used. It is styled to be worn with the rose/crystal wreath and this gown. The wreath is just placed on her head and easily removed. Her hair is light red and gold!
• Eyes are several shades of blue with painted lashes.
• Eyeshadow is grey, slate blue, rose and apricot​​​​​​​ with a few glimmers..
• Lips are painted a glamorous rouge rose and have a gloss sealer.
• Fingernails and toenails are painted red.
• No breast enhancement on this doll due to the nature of her ensemble. Thank you.
• Tonner Doll Ashleigh's Holiday Mint complete ensemble available for purchase. Comes with gown, one-piece body liner, shoes, earrings, bracelet, and rose/crystal wreath. If this ensemble is not wanted, the price of the repainted doll is $500 and wreath is still included.
• Price $595 dressed. $500 not dressed.  Plus shipping- US $25  International $55​​​​​​​