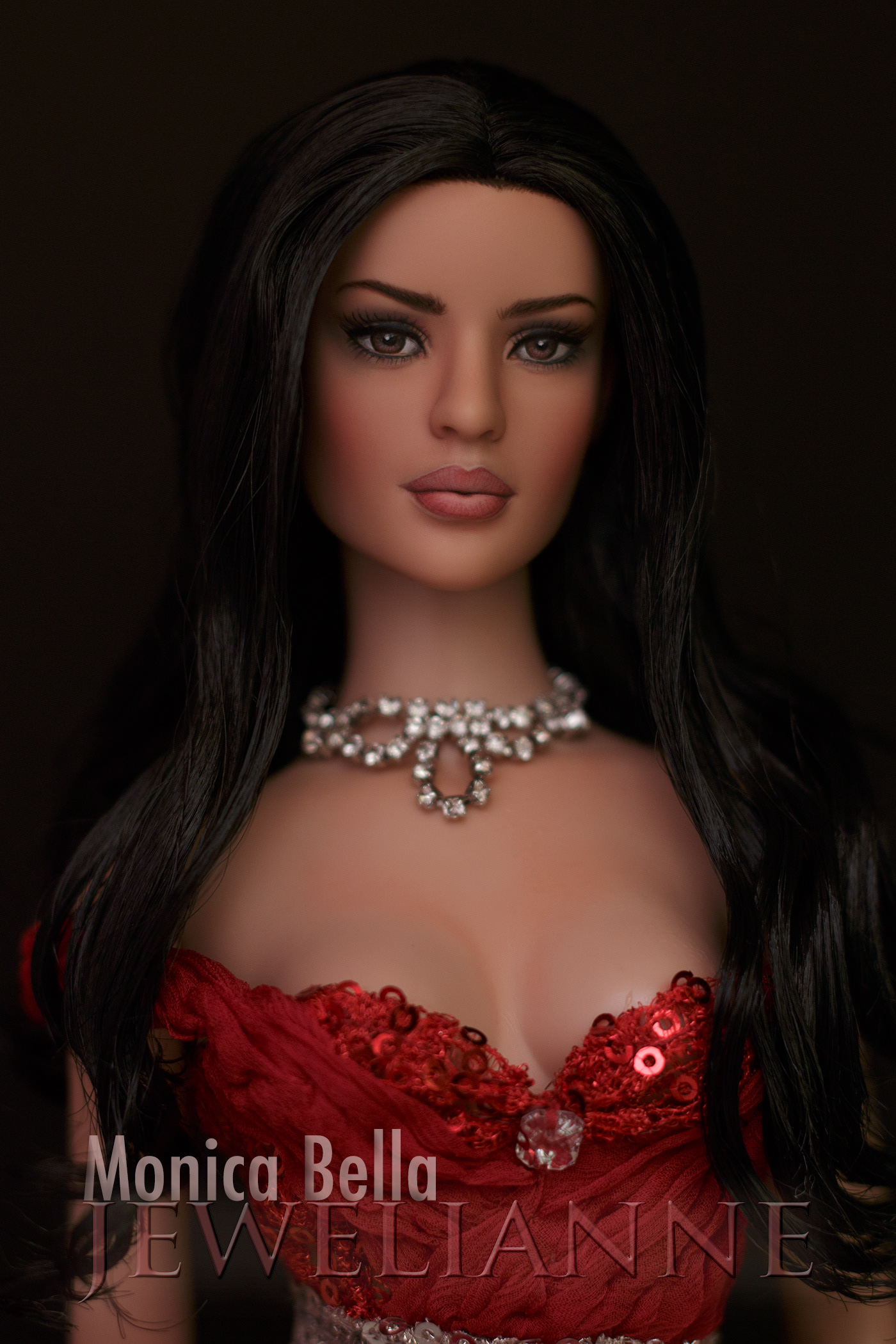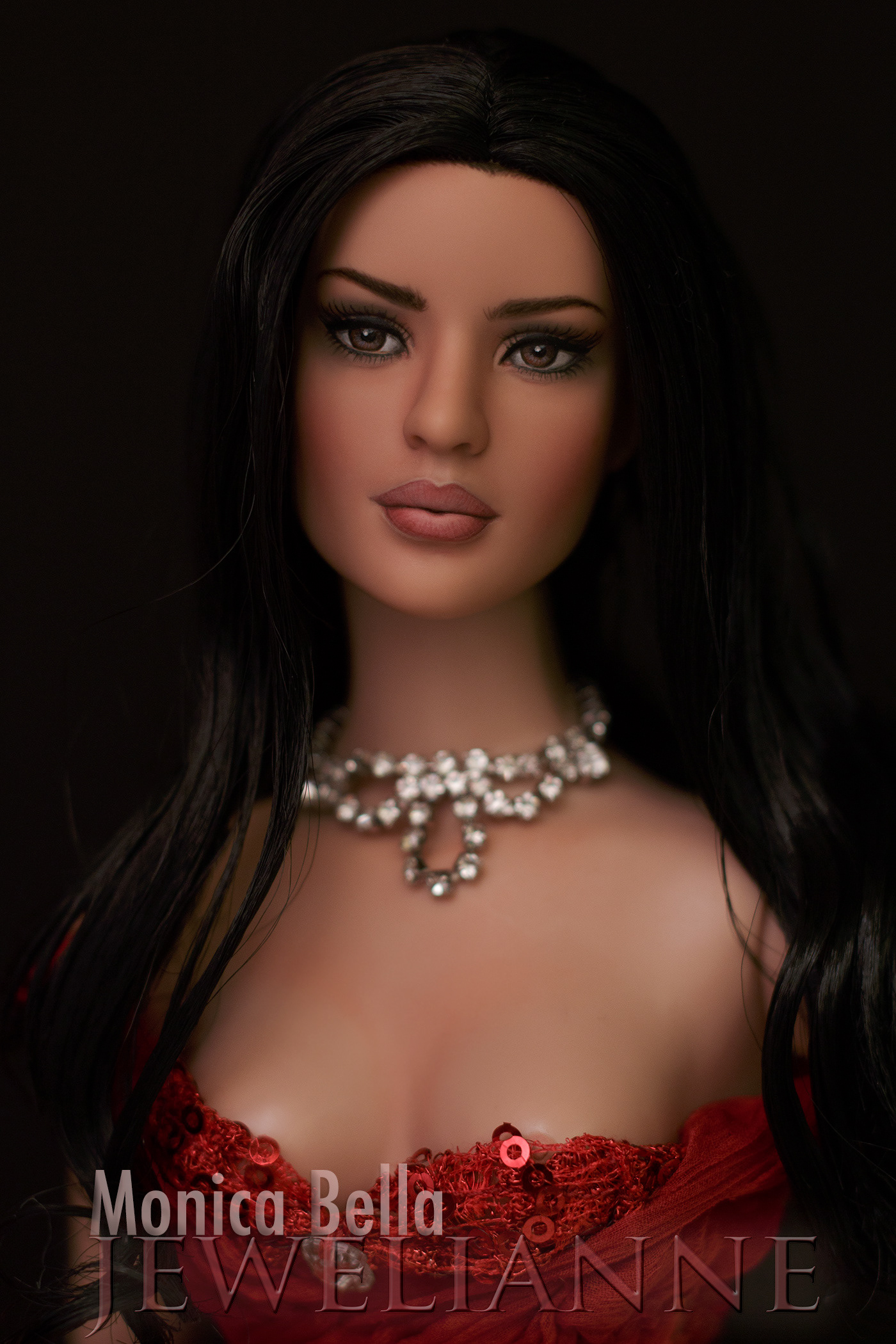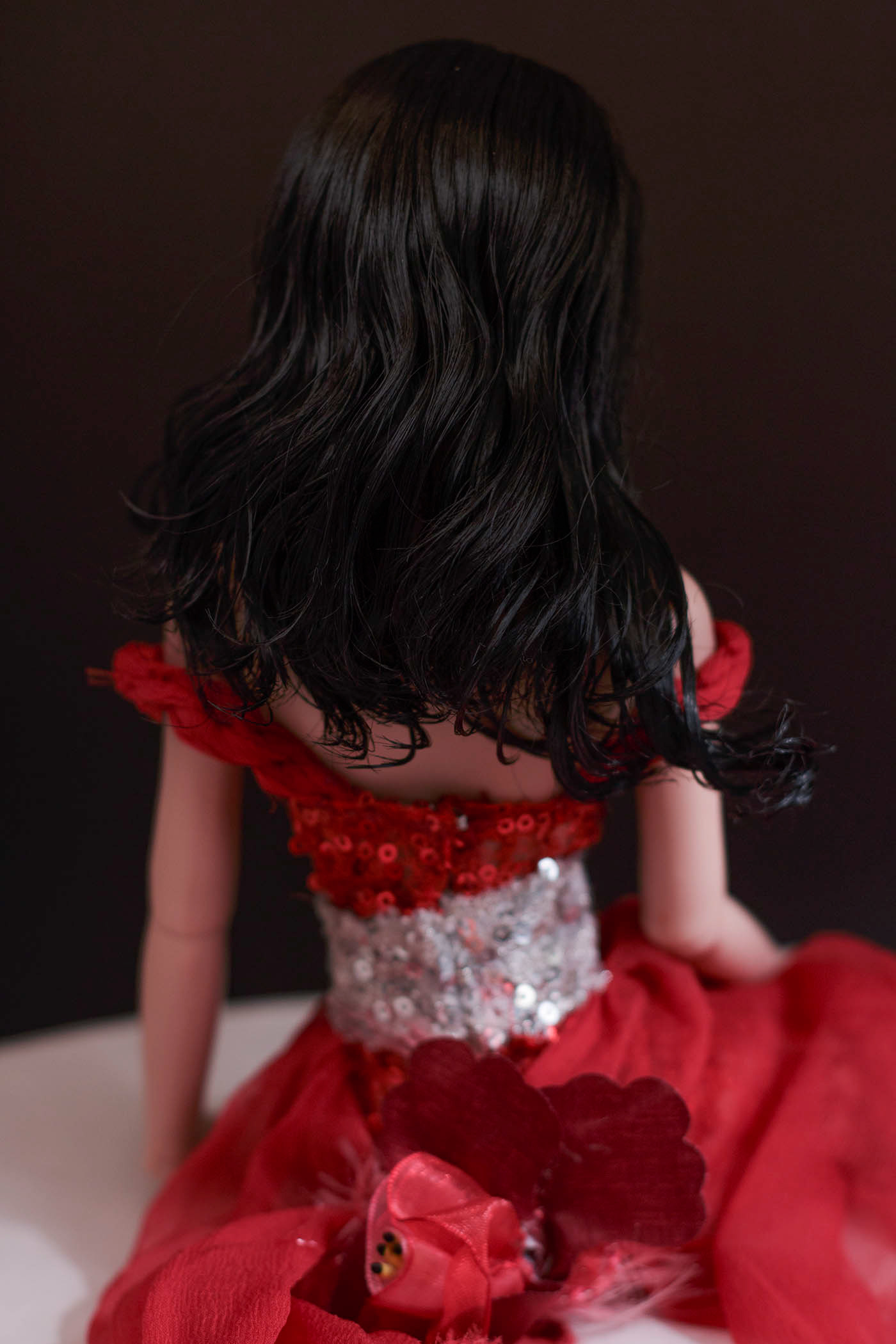 Introducing... MonicaBella!
• Facial repaint on a new, raven Diana Tonner Doll. I am the original owner.
• Body has been changed to a regular fashion body with bending-wrist BW and fashion foot.
• Her hair is factory curled. I have released some of the curl to create a longer face-framing look. Her hair is bit longer in front sides than the back. It has been sprayed with unscented hairspray to maintain the sleek profile flattering her face. She also has a discretely painted hairline.
• This hairstyle is considered a sprayed style. MonicaBella's hair is not meant to be combed, brushed or restyled to maintain this style. 
• Eyes are painted chocolate brown.
• Eyeshadow is cocoa, grey, and mauve with painted lashes​​​​​​​.
• Lips are a painted a natural reddish-pink.   
• Fingernails are built up to add glamorous length and painted a glossy dark coral with cream tips.
• Toenails are painted a glossy dark coral.
• For realism, breast enhancement with painted nipples– note the paint can possibly wear off due to dressing and undressing the doll.  The  chest is shaded and sprayed with a matte sealer. Please handle as an adult's collectible. Thank you.
• This doll is sold nude with no clothing or jewelry.
• Price $580  plus shipping- US $20  International $47​​​​​​​